Born to Be Wild
Born to Be Wild
December 12, 1971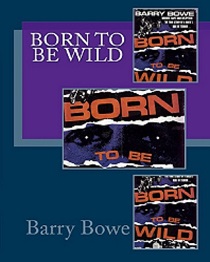 An outlaw biker has sex with his girlfriend at 2:30 in the morning. She's dead by 3 a.m.
That's how the story begins, but far from where it ends – 20 years later.
Along the way, four young girls disappear. Their bodies are eventually found in the Tinicum Marsh & become known as "The Marsh Murders." The victims share one thing in common: an association with members of the Warlocks Motorcycle Gang
Born to Be Wild is a true story of rape, murder, deception – and the manufacturing and distribution of meth. The book drags you into the misogynistic world of outlaw motorcycle gangs, places you behind prison bars, and pins a badge on your chest to pursue the bad guys.